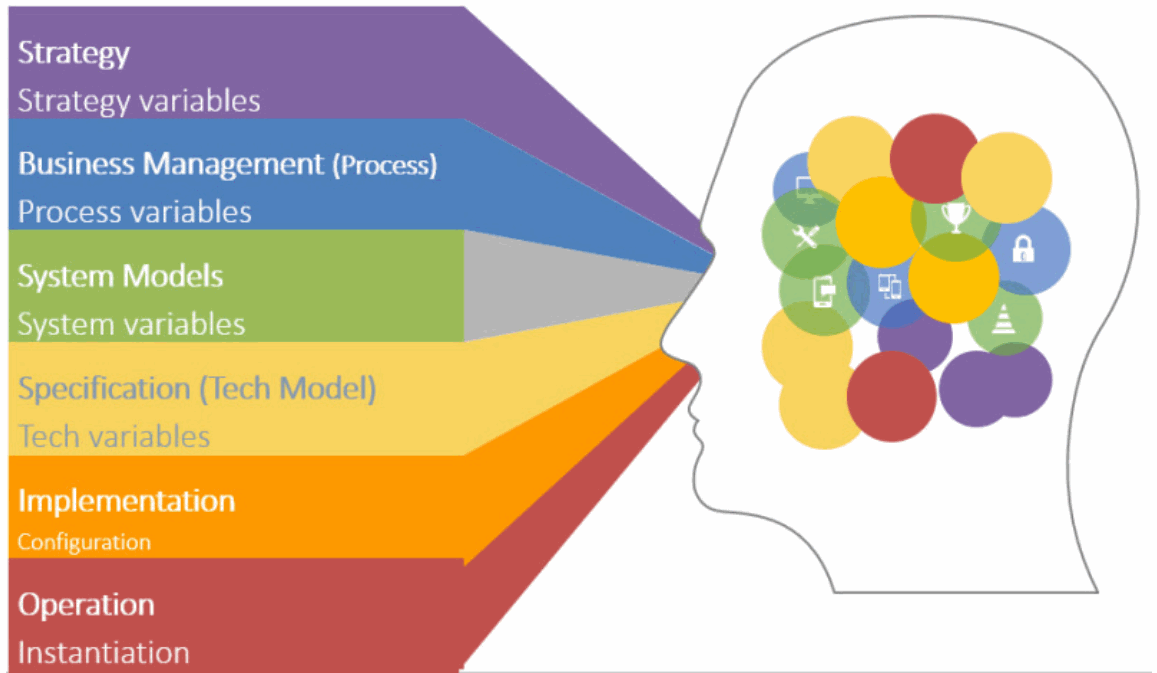 High degree of business influence and measurable
results using Enterprise & IT Architecture
Top 25 Global Enterprise CIOs
ICMG is happy to create a new award category, i.e., "Top 25 Global Enterprise CIOs " to recognize CIOs contribution to the growth of their organization using Enterprise & IT Architecture. This award also acknowledges CIOs ability to use architecture practice to prepare organizations for rapid change, support growth initiatives and influence capabilities that serve as "business differentiator."
The annual listing will be created from the Top 25 Regional CIOs list. This year, it will cover 14 countries.

Furthermore, their efforts supplement the adoption of Enterprise and IT Architecture as an emerging discipline. ICMG Architecture Awards of Excellence are given to companies who have successfully used architecture in achieving their business goals. There are multiple award categories for which nominations are invited every year.
This recognition is first of its kind, as it evaluates Chief Strategist based on their leadership to "projects" or " initiatives" with a high degree of business influence and measurable results using Enterprise Architecture.
It's interesting to note how these Global Strategy Officers are shifting to "Architecture centric" decision-making process to guarantee sustainable business value.
These Global CIOs are a true representation of the new way of thinking and technology driv.
Key Parameters for Evaluation
There are eight key parameters to identify the winners
Ability to meet the business goal and stakeholder expectations
3.Enterprise & IT Architecture
M & A, Growing Business in New Territory, New Service Offering etc.,
IT Landscape Rationalisation, Business Process Improvements, Architecture Governance, Architecture Methodology, IT Infrastructure, IT Security
Business Strategy to Execution, Business Architecture, Business Transformation, Digital Architecture, Enterprise Architecture
Leadership in decision making (new thinking, the action plan, etc.)
4.Ground Breaking Projects
M & A, Growing Business in New Territory, New Service Offering etc.,IT Product Software Architecture
6.State of the Art (Technology adoption)
IoT Enabled Solution, Future IT (Emerging Technologies), Cloud Technologies and Solutions, SoA Vision for Enterprise Services,
Industry Leading Solutions, Customer Oriented Business Models, Supply Chain & Logistics.
​
All the CIOs who have submitted for project / service/solution categories automatically qualify for this award
In case you have not nominated any project this year, still you can nominate self for this award by downloading the nomination form
You can be nominated by your peers in the industry or by your customers for the excellence.
Commemorate Your Accomplishment.
Global Enterprise CIO Winner's Mug
​
Coffee Mug Personalized with the Winner's Name
Enjoy every single day with your personalized Coffee mug!
Be sure you keep one at home
You can begin your day with a cup of coffee that reminds you of your accomplishment and happiness.
Another one in the office
Your Winner's mug at the office can help in retaining and attracting new friends by encouraging new behavior
​
Begin your day with the ideal tableware designed to commemorate your accomplishment